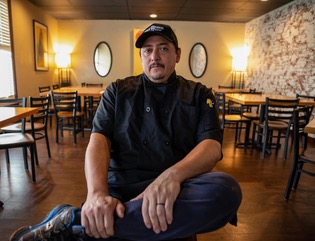 Meet Carlos
Our Head Chef
Carlos started his career in South Bay, California as a teenager. He began working at smaller diners and quickly worked his way up to five-star restaurants. He spent the next 20 years learning and working with multiple chefs in California before heading to Amarillo.
He worked in several upscale restaurants after arriving in Amarillo in 2006. He helped open Public House in 2014, and he has been with us ever since. Carlos is as loyal as they come.
He is a creative spirit at heart and enjoys getting his ""creative juices"" flowing to bring new menu items to life. Having the freedom to try new things is in his blood, and we love that about him.
When he's not slinging amazing dishes, he enjoys spending time with his family continuing his life's passion of cooking, as well as tinkering in auto repair.
Carlos' favorite cocktail is of course the Mezcal Mule, and his meal of choice is our Blackened Salmon.
It's not often you find someone like Carlos, but we're thankful to have him as a part of our family. Thank you, Carlos, for the outstanding dedication you continue to pour out, day in and day out.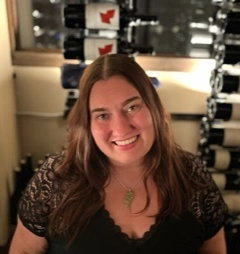 Meet Gina
Our Bar Manager
Gina King came to us all the way from Connecticut! Even though she was born and raised on the East Coast, southern hospitality courses through her veins. Gina came to Amarillo with her husband Benjamin, a Texas native.
Fresh out of school, Gina started a career in the legal community as a paralegal. Even then she held onto her passion to serve by working server and bartender shifts on the weekends. Gina started with us in 2020 as a Floor Manger. Now, as the Bar Manager, she is able to craft unique cocktails and help to curate the best whiskey and wine list in Amarillo. If asked, Gina will tell you her favorite part of her career is leaving her guests with big smiles, full bellies, and wonderful memories. When she isn't behind the pine she enjoys spending time with her husband and fur babies. You can find Gina sipping on a Negroni or an Aviation and her favorite Public House classic is the Angus Filet.